About Us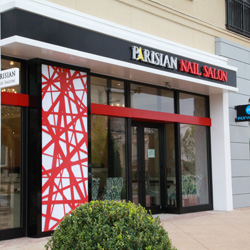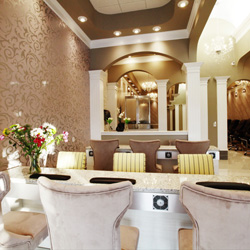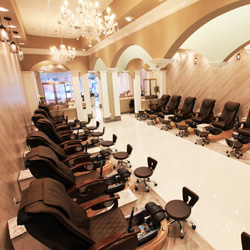 Parisian Nail Salon: A Touch of Paris in Atlanta
What do women (and men) really want when it comes to a nail salon? According to Parisian's satisfied customers, they desire an unforgettable, pampered "experience":
Relaxing, spa-like ambiance surrounded by music, waterfall sounds and elegant decor
Total comfort in state-of-the-art massage chairs
Awesome, friendly customer service and color selection advice
Upscale, yet affordable, value across a wide range of pedicure, manicure, waxing and nail enhancement services
Impeccable sanitary conditions assured with disposable utensils
At Parisian Nail Salon, we offer the newest and most luxurious natural treatments in addition to a full range of traditional enhancements and services.
Our technicians are experienced and caring professionals ready and willing to cater to your nail needs.
We pride ourselves in continually using top-of-the-line products that ensure the timelessness and quality of your nails.
We would like to invite you to our salon for a complimentary consultation on your nail enhancement needs.
As proud residents of Georgia, it is our honour to serve and to help develop our community in anyway we can. We are a big supporter of local sport teams and cultural events. Please contact your local salon for any information regarding sponsorships or donations.
Business Hours
Mon - Sat:
10:00 AM - 8:00 PM
Sun:
12:00 PM - 6:00 PM
Please note that we try our best to accommodate our clients' schedules with our extended hours. However, in order for our technicians to provide you with the quality service you deserve, we recommend that clients give us at least one hour before closing time for most services.
Special Holiday Hours
Easter
CLOSED
Labor Day
Monday, September 6
10am-6pm
Thanksgiving Day
Thursday, November 25
CLOSED
Christmas Eve
Friday, December 24
10am-6pm
Christmas Day
Saturday, December 25
CLOSED
New Year's Eve
Friday, December 31
10am-6pm
New Year's Day
Saturday, January 1, 2012
12pm-6pm